A galley kitchen is characterized by its long and narrow layout. It typically has cabinets, counters, and other items on one or both sides of a central walkway.
Galley Kitchen Pros and
Cons
Small in size, galley kitchens boast an improved ergonomic design because
important fixtures such as the refrigerator, stove/oven, and sink are located near
each other, reducing the need for excessive walking and reaching between
stations.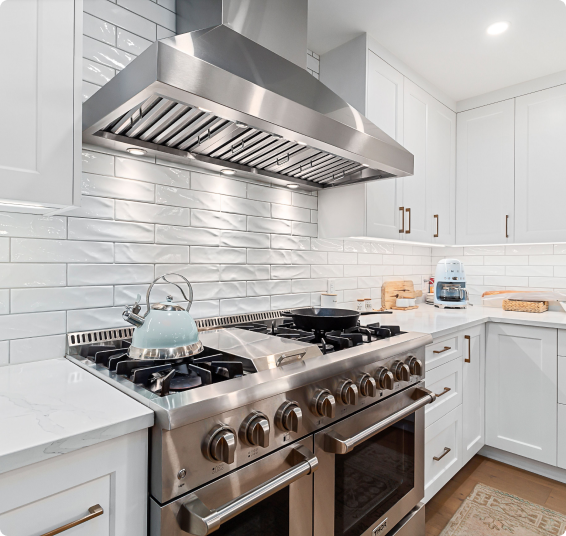 What are the Pros of Galley Kitchens? 
Extremely ergonomically friendly, galley kitchens are designed to be more efficient for cooking and cleaning by having all the necessary items close at hand.
Galley kitchens offer a contemporary design with their sleek, streamlined layout and minimalist aesthetic, making them a popular choice in modern homes.
Galley kitchens typically require less material and labour when compared to larger kitchen layouts. Using less square footage means freeing up expensive real estate for other purposes.